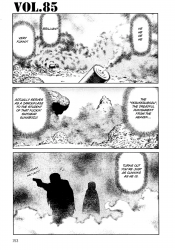 This is the penultimate chapter.

We're still looking for a Japanese to English translator for volume 14, 15, 16 and 17.

As previously, you can

bump the DP thread on reddit

, maybe we will have luck there and find some help. Last time someone there has declared to help, we'll see how that goes.

Edit: There has been a slight change to page 167 (16) so I've reuploaded the chapter.